When it comes to running and managing a business the importance of technology is increasingly gaining momentum. This is an aspect of innovation that cannot be ignored and it is essential for business owners and companies to be up to date with what is happening in order to be relevant. This is because businesses are leaning more and more to the use of technology and the two are becoming impossible to separate. Below are some points on the importance of technology in business.
Technology in business
Communication with customers
Technology gives businesses and companies the ability to be able to communicate with both existing and potential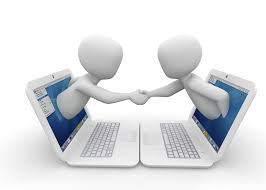 customers. It is essential for companies to be able to interact with their clients fast and clearly. Businesses that have websites allow clients to interact with them and get to know about the company and the products or services they provide. Through the FAQ – frequently asked questions page customers can get questions answered. The option of sending questions or having interactive chat sessions with the company is also a great way to engage the customers. This will have great benefits in better communication and create a good public image.
Operations efficiency
Technology also assists in helping better work interaction between colleagues in the company. Systems that are networked between departments help the workers in those offices to work better and effectively to ensure processes are moving. For instance, the warehouse and inventories department tracking of supplies that have been stocked will help the production department know how much they need to produce in order to meet demand. These two departments also work together with the sales department who ensure the products are moving. Thus, technology helps to synchronize and synergize work making it efficient for departments to work well.
Likewise, the use of technology systems like management information systems, accounting systems, the point of sales systems and other tools make the running of the business smooth.
Security
Technology allows companies to keep their information secure and safe. The employment of passwords and restrictions of access to certain people enables a company to properly store confidential information and allow only what is relevant to certain people to be accessed. This allows a business to protect important data and information, strategies and execute its plans which in turn brings the growth of the company.
Technology is a link to the work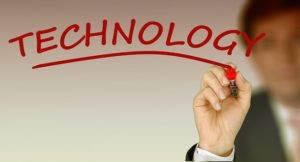 The use of technology allows companies to be linked to the world. It enables businesses to have a wider reach to the global market and visible. The employment of innovations in the banking sector, customer care, resource management, payment, asset management and other areas of the business world makes the need and use of technology critical.…