Introduction
When looking for a computer repair shop, people are usually as skeptical as when they are looking for a nearby car repair shop. One thing is certain, there is definitely no shortage of computer repair shops, that are more than willing to take advantage of those, who simply have no other choice but to trust their services. In most cases, these shops overcharge, are not remotely interested in retaining you as a regular customer or are simply unwilling to devote enough time to properly repair your computer. However, things are not as grim as they might seem. In all towns and cities, all across the country, there are large numbers of hardworking and honest PC repair technicians, who are more than willing to diligently work on your computer's problems and at very fair prices.
Finding such repair shops is not quite simple. You will have to take your time in order to search for them. To make the search a bit easier, we will help you with the following tips.
Ask around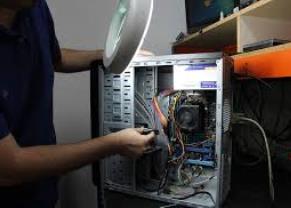 This one is as simple as it gets. Word of mouth is almost always reliable. However, it is not always available. If you know people who have had problems with their PCs in the past, and have used the services of various PC repair shops, make sure to ask them about their impressions and experiences.
Scour the web
A more modern, and, perhaps, more effective method, would be to scour the internet, in search of various forums that deal with PC repair services in your city or neighborhood. An even better method would be to look for the official websites of the repair shops. Creating websites requires extensive skill and knowledge, and if a repair shop has a well-designed and user-friendly website, that means that the shop is run and staffed by serious professionals. These are probably experts, who care about their reputation and professional image, and who are ready to put in a great effort in order to preserve that reputation.
How to determine if it's good or not?
First impressions are crucial. Check out their advertisements. Do they look professional and well designed? Does their business card look like it was made by someone skilled in their craft? Is the desk clerk willing to answer all your service-related questions? Does the shop itself look like a legitimate business, or some shady, basement operation? Depending on the answers to these issues, you will know whether the repair service is worth your money or not. Also, pay attention to the services they offer. Professional repair shops offer a plethora of services, such as hard drive replacement and cleaning, virus removal, laptop screen replacement, graphics card and processor speed tweaking and more. Make sure to avoid the shops that claim to specialize in a single service.
Other features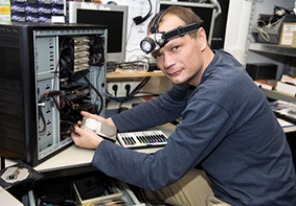 There are also some other features that separate good shops from bad, and great shops from good ones. The first is turnaround time. Even though PC repairs can take some time, no one is willing to wait for months to get their PCs repaired. No repair should last for more than a few hours, or day or two, at max. Next up, pay attention to the warranty. A great shop will offer between 60 and 90 days of warranty; a bad one will not offer a single day. Lastly, check the pricings and whether a shop charges flat rates or by the hour. Either way, do some math and make sure it fits into your budget.…